Become a Tutor!
Why should you work with Fick Education? We're a fantastic team that aims to build confidence and produce results with each of our students. Tutors at FES:
Get to build their own schedule
Develop regular students they work with, focusing on subjects and grade levels they work with
Work with a team of exceptional educators
Enjoy the resources we make available to make each session as effective as possible
Receive great compensation and opportunity for bonuses
Our tutors are ideally certified teachers who are in the West Chester or Media areas. Most of our sessions occur after school during the week, so having some availability during those times makes you a good fit. If you are an educator with a passion for achieving results, we want you working with us!
Become an Advocate!
Are you experienced working with IEP's and 504 Plans? Are looking for a great opportunity to work with clients across multiple school districts in the area? We'd like to hear from you!
Our Advocacy team is growing, and top candidates know how to navigate special education protocols and be willing to speak up, show up, and build up our clients. Our advocacy experience means we have cases with children of all ages and situations. We'll work with you to develop your caseload, as well as collaborate in addressing client needs.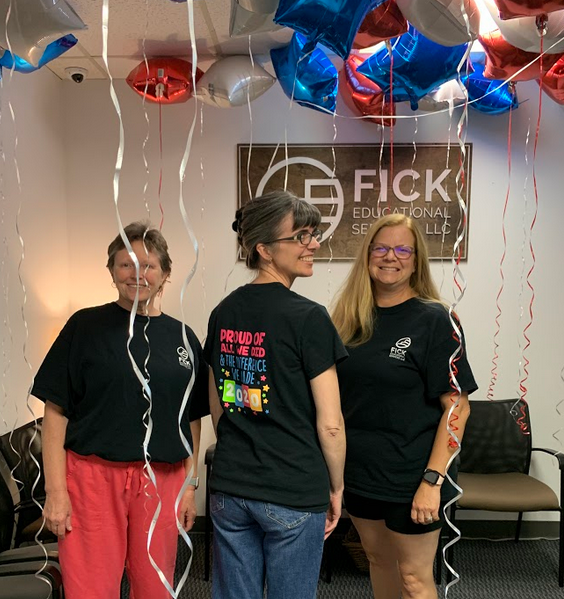 We can't wait to have you on our team!
With over 20 years of experience, we continue to provide support for children with all learning styles and needs and aim to promote learning and growth in each individual. We are dedicated to helping individuals and their families by giving guidance, education, and support in order to facilitate our clients' success in all facets of their lives.
Avon Grove Charter School
Avon Grove School District
Berks County Intermediate Unit
CARE Program at CCIU
Central Bucks Area School District 
Centreville Layton School
Chester County Intermediate Unit
Coatesville Area School District
Colonial School District
Commonwealth Connections Academy
Council Rock Area School District
Delaware County Intermediate Unit
Delaware County Christian School
Delaware Valley Friends School
Discover Program at CCIU
Downingtown Area School District
Fusion Academy
Garnet Valley School District
Gateway Program at CCIU
Great Valley School District
Hilltop Preparatory School
Kennett Consolidated School District
Marple Newtown School District
Methacton School District
Lower Merion School District
Oxford School District
Parkland School District
Pennsylvania Leadership Charter School
Pennsylvania Virtual Charter School
Reach Program at CCIU
Pilot School
Radnor School District
Rose-Tree Media School District
Schuylkill Valley School District
Springfield Area School District
Spring-Ford Area School District
Technical College High School (TCHS)
The TALK Institute
Tredyffrin-Easttown School District
Twin Valley School District
Unionville Chadds-Ford School District
Wallingford Swathmore School District
West Chester School District
White Clay School
We're Here For Your Kids
OFFICE LOCATIONS: West Chester, PA
SATELLITE OFFICES: Downingtown, PA, Media, PA