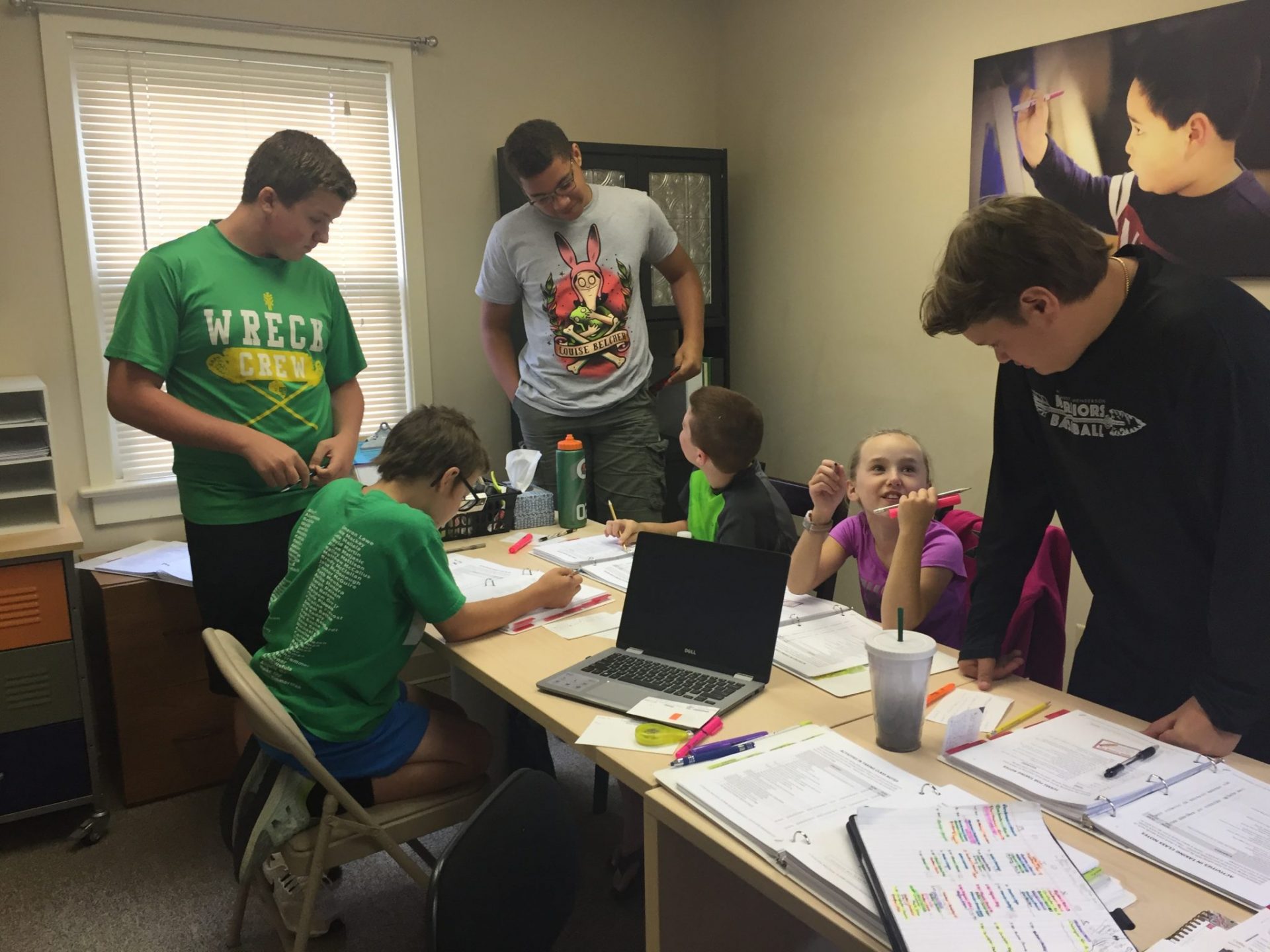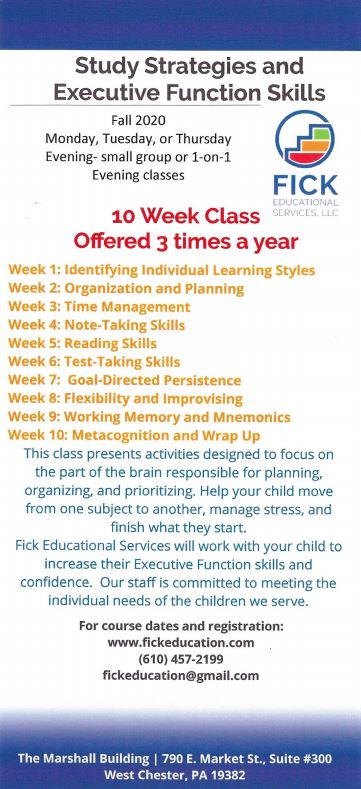 Executive Function & Study Skills
This ten-week course presents strategies developed to focus on the part of the brain responsible for planning, organizing, and problem solving.  Weekly activities intended to engage your child and increase their executive function skills will provide your child the necessary tools to better understand their learning style; learn how to organize, plan, and manage their time; discover the best approaches to reading, taking notes, and taking tests; stretch their minds and improvise; establish goal-directed persistence; improve their working memory; and know how to shift their perspective.  The course designed to help students improve their study habits, manage stress, and prioritize their assignments will give them the confidence to finish what they start.
Winter 2020 
Monday, Tuesday, or Thursday – You pick the day!
Evening Classes
1 Hour Per Week
Offered at West Chester and Media locations!
Thank you so much for all of your help this year!! We really appreciate how you've helped guide us (and navigate) through the school system! Thank you for being our advocate and always believing in Jacob!! You are awesome! Sue, David & Jacob
We're Here For Your Kids
OFFICE LOCATIONS: West Chester, PA
SATELLITE OFFICES: Downingtown, PA, Media, PA