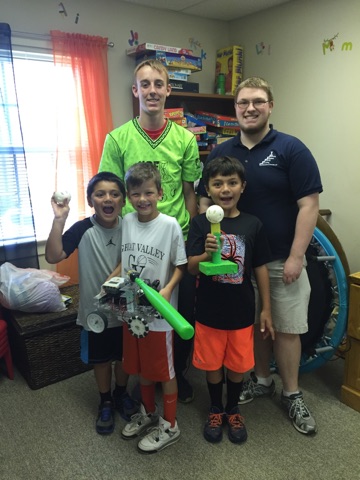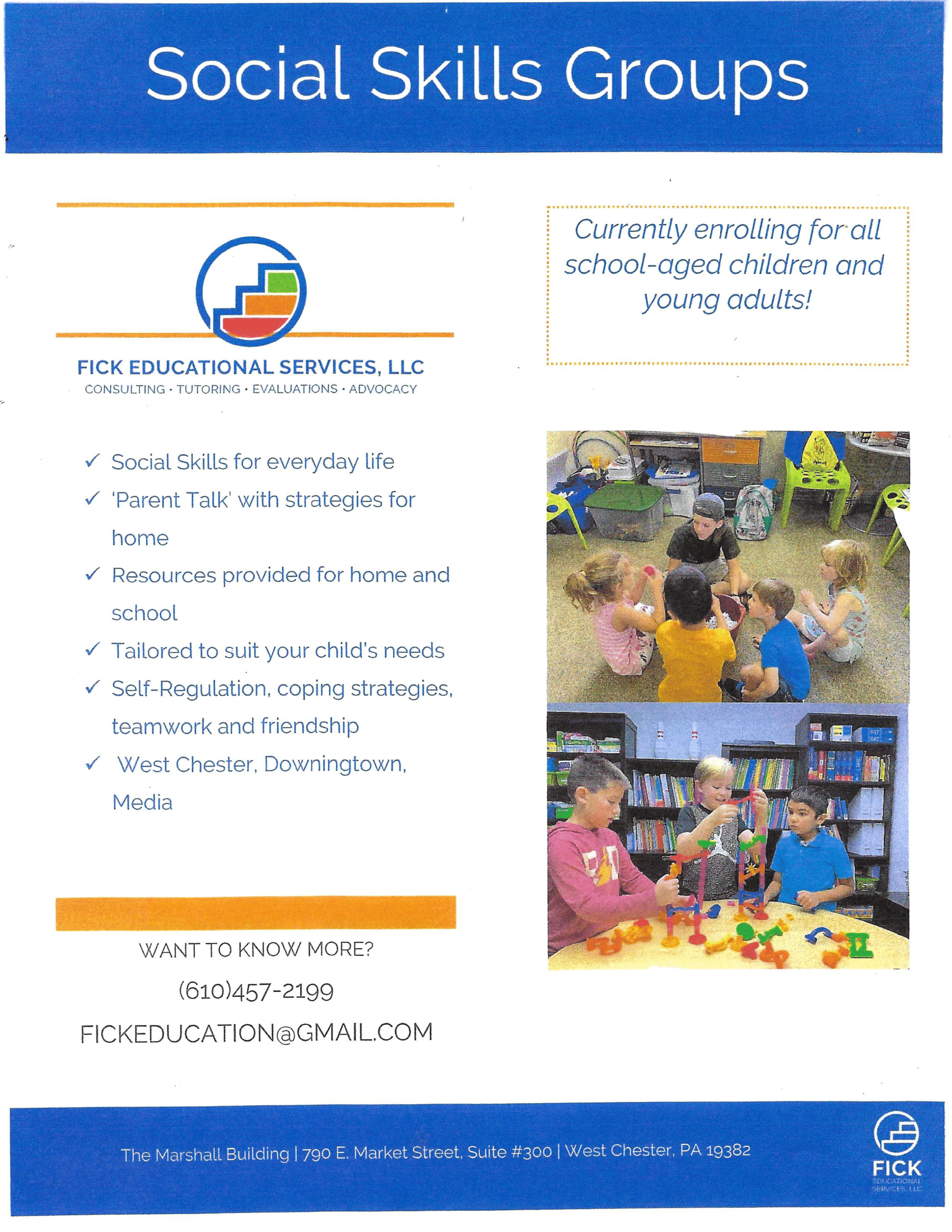 Social Skills Groups
How do you start up a conversation?  What should you say if a friend is upset?  How do you ask to borrow something?  In society, these are typical questions asked on a daily basis and for several are not easily answered.  The Social Skills Group provides a small group environment to help your child answer these types of questions.  Group sessions tailored to suit your child's needs help them learn how to interact appropriately with others their age.  The multi-faceted approach used to teach social skills will help improve your child's conversational, problem solving, verbal presentation, and friendship skills.  Each session is supplemented with resources and strategies to be practiced at home and school.
Weekly Hour Small Group Sessions
Multiple types of approaches weekly to teach social skills with generalization for everyday life.
Sessions tailored specifically to suit child's needs.
End of session parent talk with strategies for home.
Excellent resources given to practice new skills at home and school.
Individual progress reports are given as requested.
Social Thinking Curriculum
Individual and group sessions
Sensory processing needs addressed
Lego building recreation groups
Yoga and dance movement groups
Self Awareness
Sensory and emotional regulation
Verbal presentation and conversation skills
Tuesdays
(West Chester Office)

Grades 5th & 6th, from 5 pm – 6 pm
Wednesdays
(West Chester Office)

Grades K & 1st, from 5 pm – 6 pm
Fridays
(West Chester Office)
Grades 2nd – 4th, from 4 pm – 5 pm
Saturdays
(Media Office)
Grades K – 2nd, from 11 am – 12 pm
*Want to set up a social skills group that works for your schedule? Send us your information: fickeducation@gmail.com
What I love most about Fick Educational Services is that they do so much more than tutoring. Cris Fick, the owner of Fick Educational Systems is also an advocate. And if you're like me searching for answers everywhere, Google isn't always the best place to turn when trying to find solutions on how to help your children progress. Cris is always a phone call or a text a way. Her passion shines through every time I talk to her.
We're Here For Your Kids
OFFICE LOCATIONS: West Chester, PA
SATELLITE OFFICES: Downingtown, PA, Media, PA