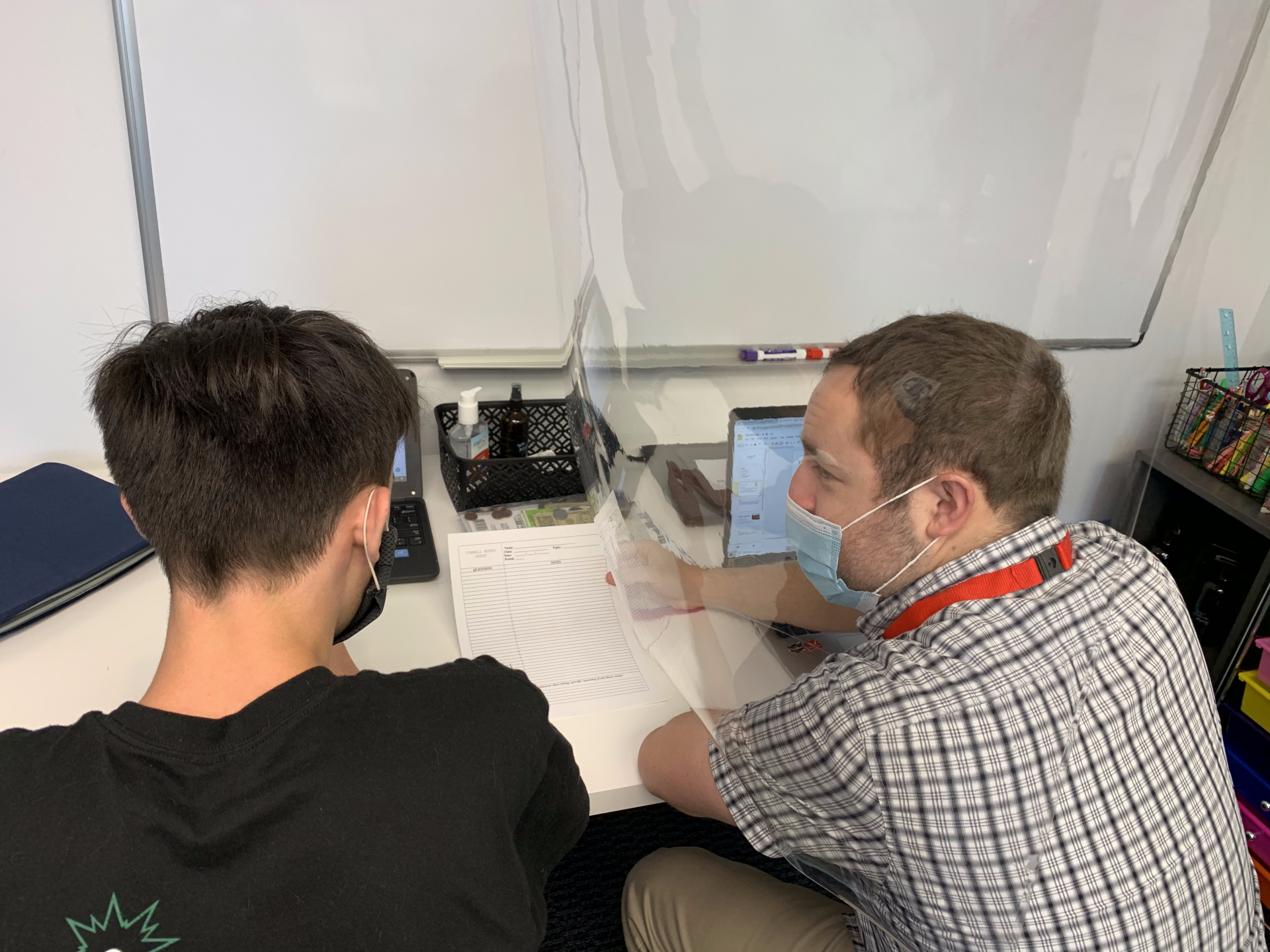 Well you do what you do very well! My son finished the marking period with all A's and B;'s when he started with C's and D's. He currently has an 88% in Geometry… unbelievable! Kudos to FES!! After only six weeks of tutoring, one parent wrote to express her excitement at the results.
Thanks again for all your help with my son. I can't believe how far he has come with your help this summer. Parent, about Wilson Tutoring
Tutoring in West Chester, Downingtown, and Media
A full-range of tutoring services is offered for preschool to high school students at Fick Educational Services.  Our professional staff includes reading and math specialists, special education certified tutors, and elementary school, middle school, and high school teachers.  Tutoring offers a more individualized and structured learning experience by providing intensive practice for a student who needs it and assistance to improve their academic performance.   Our goal is to support learning, improve the attitude toward a subject area, encourage personal growth and confidence, and inspire the student to achieve success.
Fine-tuning, individualized session plans
Always reviewing student's progress
Offering guidance as needed
One-on-one or small group instruction for academics and social needs
Services for preschool to high school, honors courses and special education needs
Reading specialists, math specialists, high school tutors, special education certified tutors, elementary education certified tutors, and middle school tutors
Academic Skills: K-12
Reading, Vocabulary, Spelling, Writing, Phonics, Study Skills Course, Math
Subject Tutoring: Middle School- College
Pre-Algebra, Algebra, Geometry, Trigonometry, Pre-Calculus, Earth Science, Biology, Chemistry and Physics
Exam Prep: SAT, PSAT, ACT
Special Education: ADHD, Executive Function needs, Autism
Focus on IEP goals
Study accommodations
Programs tailored to address each student's needs
They really helped my son keep on top of his work during the pandemic. Anna worked with him and taught him study skills and note taking skills to navigate his first year in middle school.
Tutoring Client
Could tutoring weekly help improve my child's academics and/or social skills?
Is my child receiving acceptable grades on his report card?
We Can Help.  Let's Go Over Your Concerns. (610) 457-2199
Cris is so knowledgeable and works with a great team. And Maria one of the best tutors we have ever worked with!
Nora
Congratulations!
to our award-winning tutors on being the Family Favorite Tutoring Center!
We're Here For Your Kids
OFFICE LOCATIONS: West Chester, PA
SATELLITE OFFICES: Downingtown, PA, Media, PA