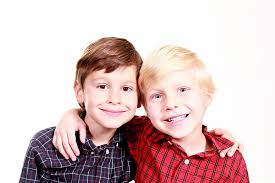 The Benefits of a Social Skills Group
How to help with Social Anxiety
Making friends can be really difficult for some children. It requires starting and maintaining conversations, taking turns, sharing, and many other skills that are often hard for individuals. One of the greatest things in life is friendship, and that is a main goal of every parent for their child. Social skill groups are a great resource to help children learn the skills necessary for navigating peer relationships.
Why a Social Skills Group?
If your child is struggling with making friends or having a hard time communicating with others, joining a social skills group could really benefit him or her. Children, especially, may have a really hard time learning to share, conversate, and understand social cues. All of these things are really important in order to make and maintain relationships.
What are some benefits of social skills groups?
There are many benefits of joining a social skills group. Some include:
The ability to start conversations

Learning how to maintain conversations

Eye contact

Flexibility and sharing

Playing cooperatively and taking turns

Understanding others

Understanding others emotions and how to comfort

Understanding facial expressions

Understanding social cues

How to interact appropriately

Problem solving

Friendship Skills
Overall, social skills groups decrease social anxiety and sets people up with the tools they need to feel comfortable in social settings.