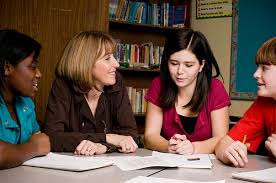 There are so many ways an educational advocate can help you. Your child's education is one of the most important things. For your child to receive the best education possible, you may have to fight hard for extra services that your child needs. This can be hard and confusing. Here are some ways an educational advocate can help you:
IEP meeting
IEP meetings can be stressful. Sometimes it is hard to voice what you want for your child and receive it. An advocate helps with this. They will come to IEP meetings and help your child get what he or she needs. Advocates can also help you prepare for IEP meetings and explain to you what everything means.
Help with goals
An advocate will help you come up with appropriate goals for your child, as well as make recommendations.
Emotions
Meetings can be emotional. You love your child so much and just want what is best for him, but sometimes you don't receive what you want. The stress adds to your emotions. An advocate will fight for your child's needs and help take the emotion out of it.
Guidance
Overall, an advocate will provide guidance throughout each step of getting your child what he needs. You will always have someone on your team, helping you out and getting your child closer to his goals.
If you have any questions or concerns about your child's education, progress or potential need for services, please feel free to reach out. You can use the contact form here or call: 610-457-2199. We're happy to speak with you. Our sole commitment is to your child's success.